Pediatric Case 13 Pearls
Salter-Harris Type II fracture of the middle phalanx.
---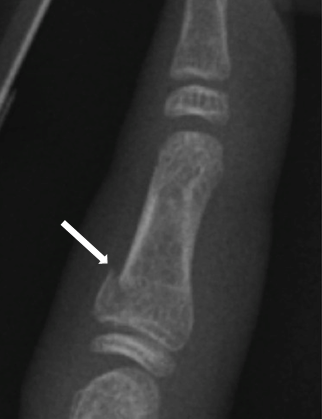 Salter Harris II fractures extend through the physis and the metaphysis.  A fracture line or fragment on the metaphyseal side of the growth plate secures the diagnosis. These are the most common type of growth plate fracture (75%).