Orthopedic Teaching
SEE OUR NEW LEG/KNEE CASE HERE!
---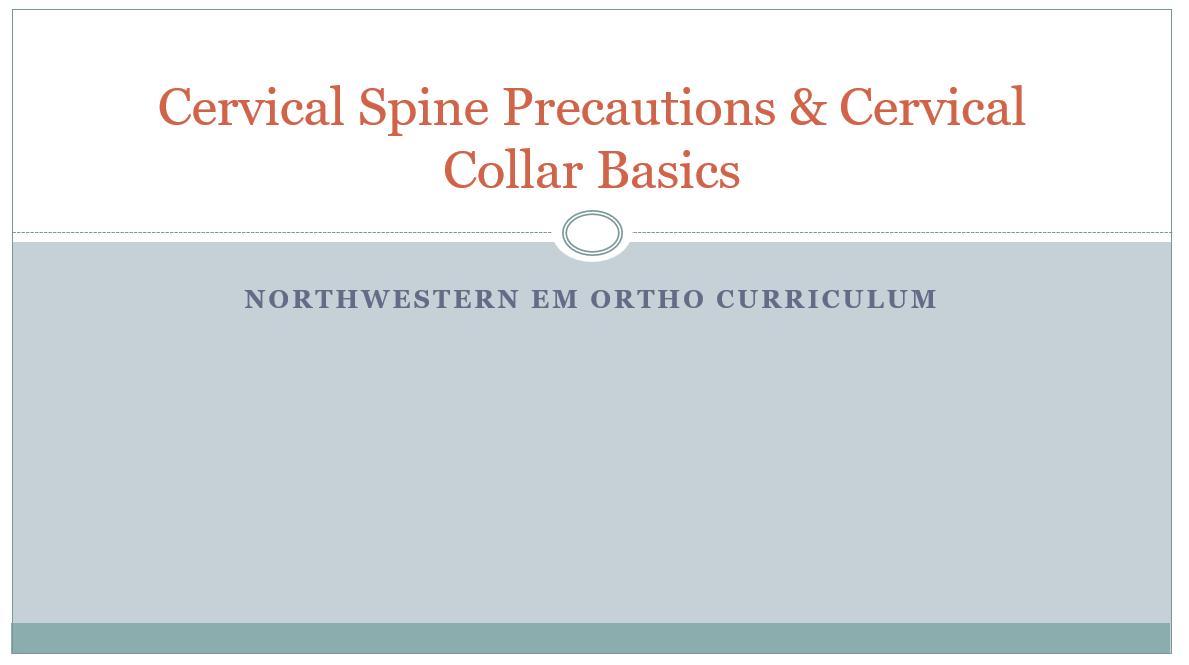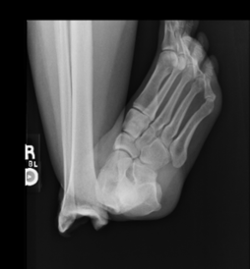 ---
This space is a case-based study guide designed toward understanding the Emergency Medicine diagnostic and management principles of key orthopedic injuries and lesions seen in the Emergency Department.
The site can be navigated 2 ways:
Use the "Click Here To Search by Diagnosis" link if you know what topic you want to learn about. This is great for use during a busy shift to quickly learn about diagnosis and case management.

Use the body region tabs in the left margin to run through cases as a study guide.
Each case starts with an image and a stimulus question. You can then link to the answer and subsequently to background, history & physical exam, diagnosis, ED management, a clinical pearl, references and additional images by using the purple task bar above the case. Each takes only a few minutes.
Orthopedic Teaching File Staff
Director
Dr. Matthew Levine, Associate Professor of Emergency Medicine at Northwestern University, Feinberg School of Medicine
Teaching Files Content and Design
Dr. Matthew Kleinmaier (2008-2010)
Dr. Steven Zahn (2008-2010)
Dr. Heather Leonard (2009-2012)
Dr. Lucas Rosiere (2009-2012)
Dr. Adriana Segura (2011-2014)
Dr. Theodore Elsaesser (2012-2015)
Dr. William Burns (2015-2017)
Dr. Sarah Sanders (2016-2019)
Dr. Jason Chodakowski (2017-2020)
Dr. Justine Ko (2018-2020)
Dr. Elizabeth Stulpin (2020-2023)
Dr. Eric Power (2021-present)
Graphics Design - Approach to Film Interpretation
Dr. Steve Chukwulebe
Procedure Video Content
Dr. Adriana Segura
Dr. Jacqueline Khorasanee
Procedure Video Faculty Demonstration
Dr. George Chiampas
Dr. Sanjeev Malik
Arthrocentesis Video Content
Dr. Terrance Lee
Dr. Matthew Levine
Compartment Pressure Video Content
Dr. Michael Macias
Dr. Josh Sarwark